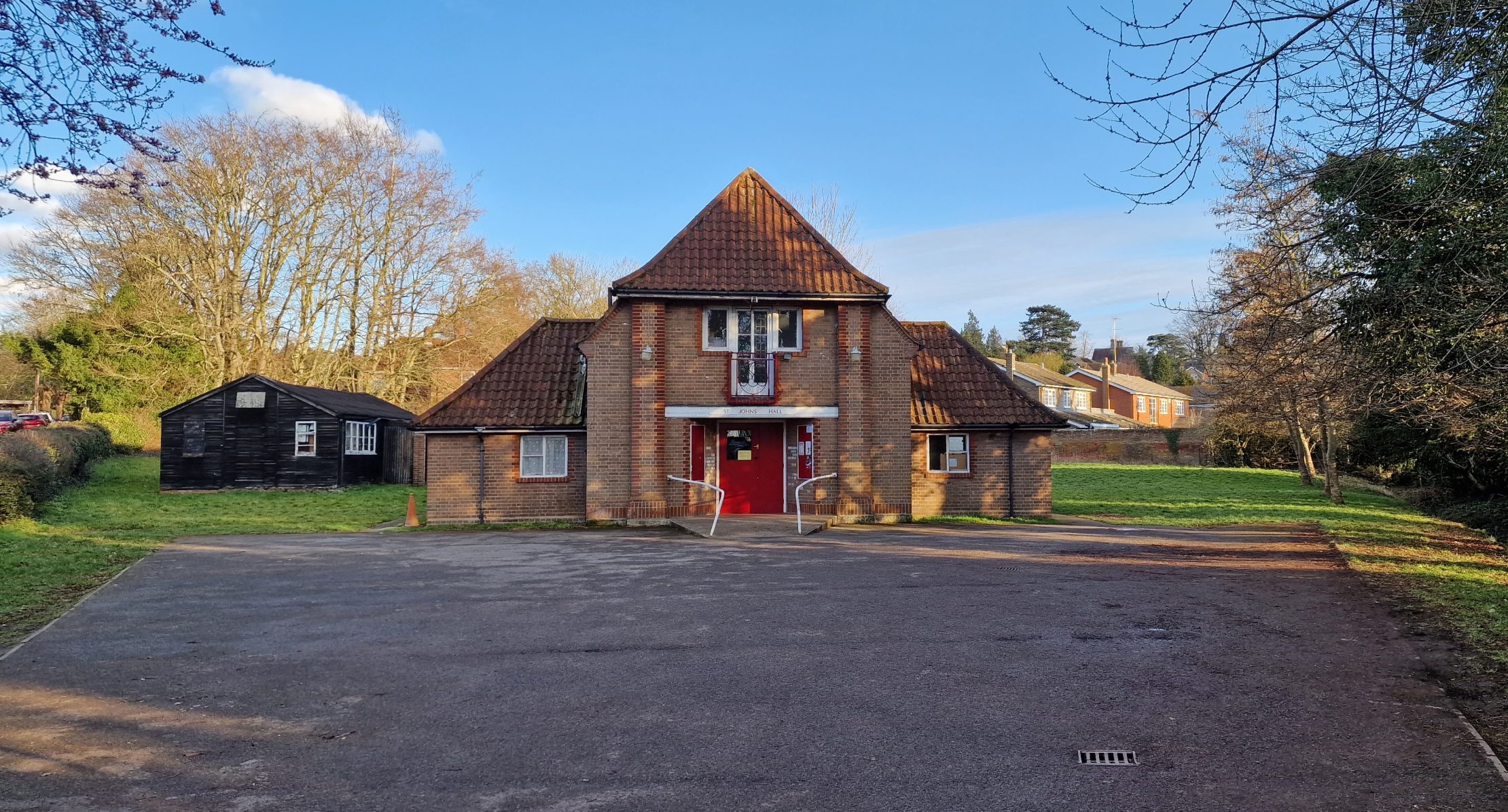 For Hire
St. John's Hall is available for hire and is used by many clubs and societies on a weekly basis, and by individuals to host parties for special occasions such as Birthdays, Christenings, Weddings and Anniversary Celebrations.
Facilities
The main hall is capable of holding around 100 people. There are 9 large trestle tables with 75 adult chairs, and 6 trestle tables suitable for children, with 40 child-sized chairs. The hall is around 13m x 6m (44ft x 20ft) and 6m high (20ft) and can accommodate a bouncy castle. There is no Wi-Fi in the building although the area is well served by mobile data from all the networks.
As can be seen in the photos, the floor is marked out with a standard size Badminton Court.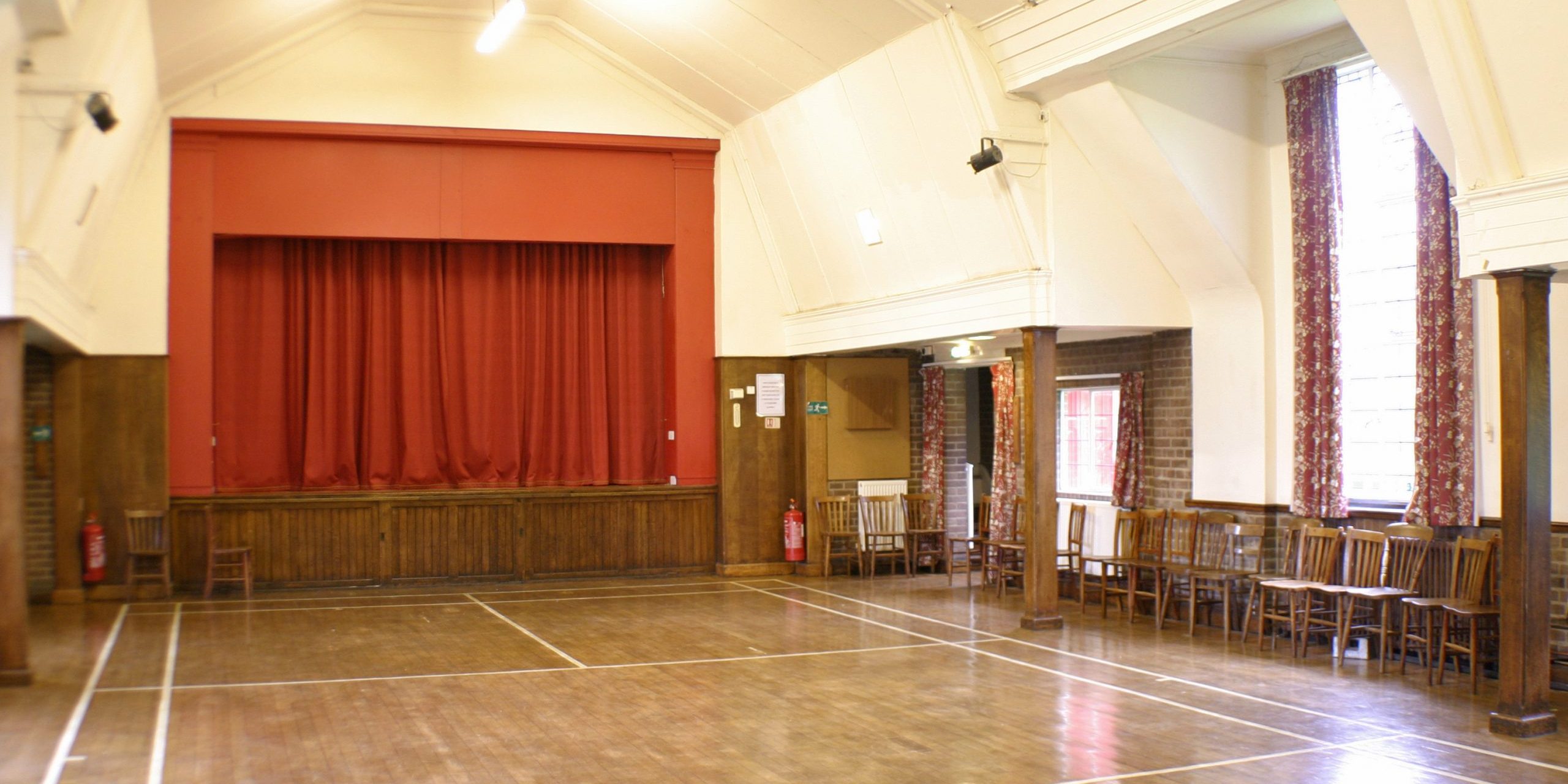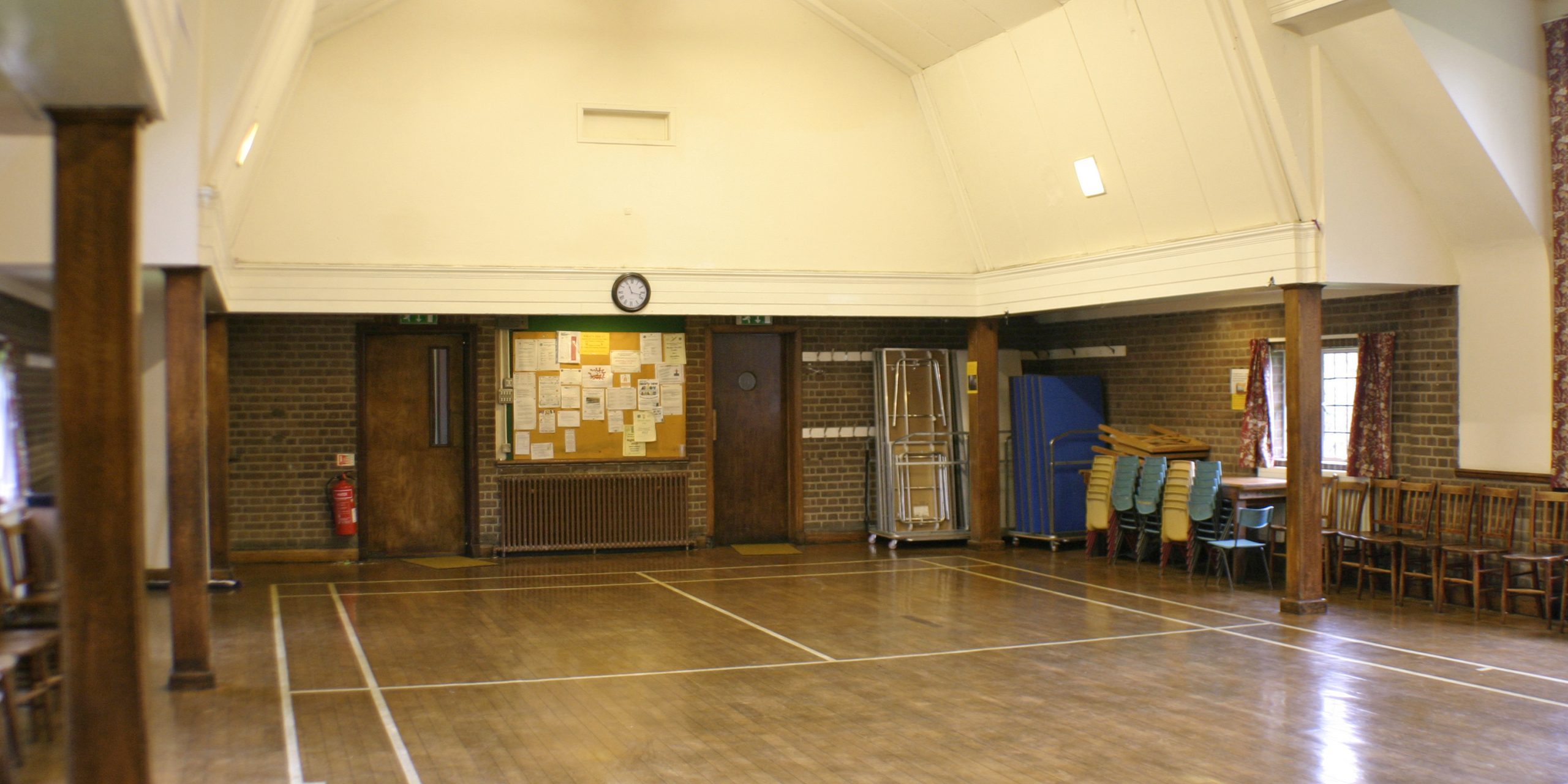 Kitchen facilities include a Big Range oven, fridge and a large urn. There is a limited supply of cutlery, crockery, cups and saucers and a mobile counter which can be used to serve food and/or drinks.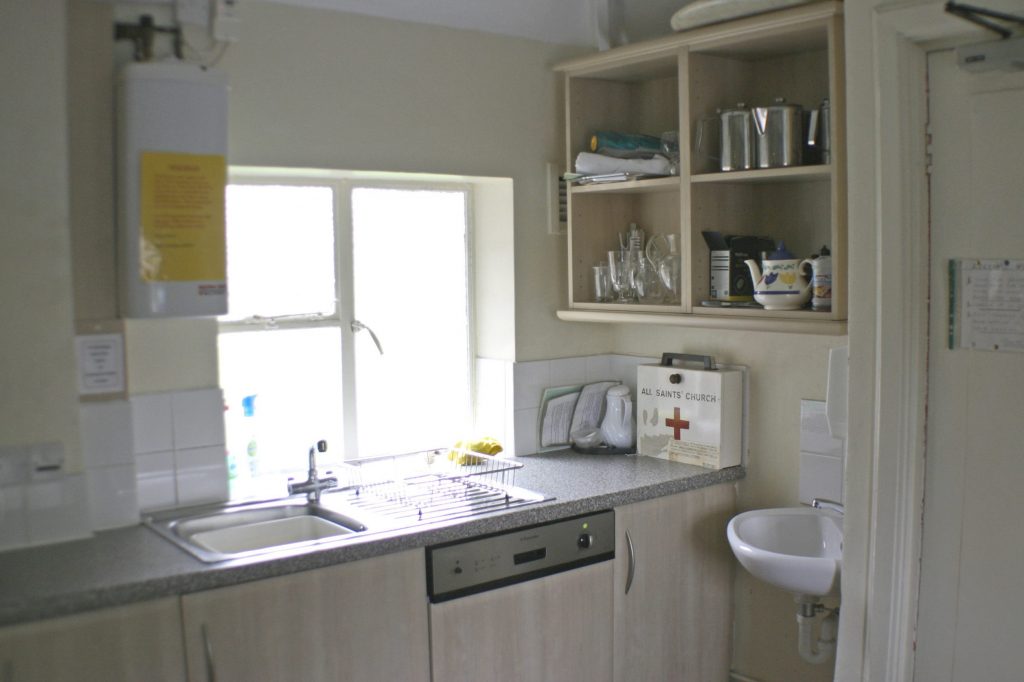 There are several toilets, all on the ground floor, including an accessible toilet. Access is by a small ramp at the front of the building. The hall has parking for up to 15 cars, with the Gascoyne Way public car park a five minute walk away. Hertford East and Hertford North train stations are both within an easy walking distance.